Living a dream House Where Technology blends with Nature
Experience Luxury Living with an abundance of nature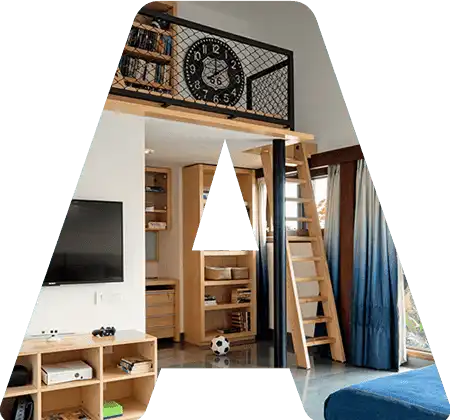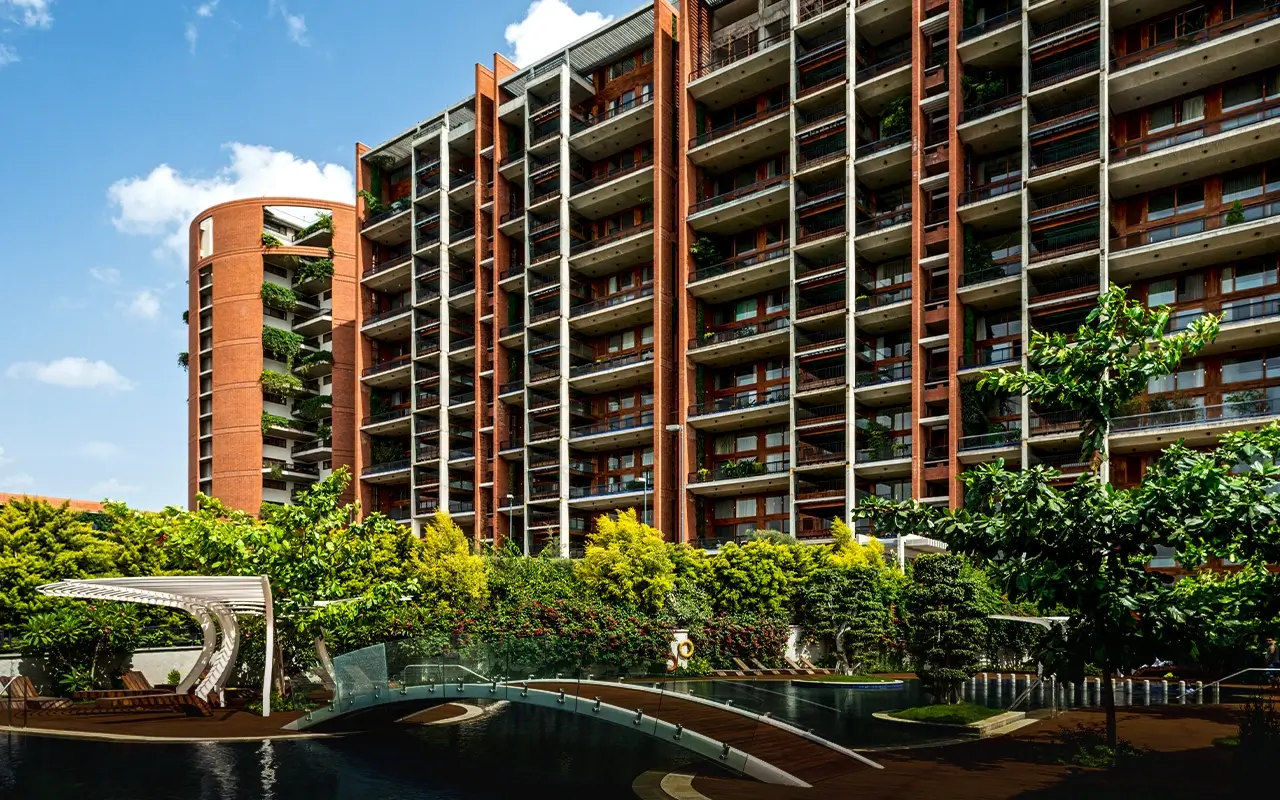 An ultra-modern, bold luxurious, Sophisticated apartment and villa project on the Off Hennur main road in North Bangalore. Thoughtful designs of Total Environment give you a comfortable and Lavish lifestyle with principles such as Authenticity and Connection. However, the design team collaborates closely with you to fully comprehend your needs and create each space accordingly. Every component is there for a reason—to enhance your experience by making it more enjoyable, and satisfying, and, most importantly, to motivate you to change the world.
This residential project in Bangalore offers only genuine, good design that lasts a lifetime. You'll discover a few partitions and a simple design that enable open areas without compromising privacy. Small adjustments can tremendously impact a space's ability to function properly.
The Total Environment Building Systems Pvt Ltd is known for its sensitively designed homes, microbrewery, and jazz theatre. This Bangalore-based company was founded in 1996 and has consistently innovated and introduced new practices. However, they added a garden to every home, regardless of the floor, and provided individually customised and furnished homes. In the last 23 years, they have designed and built beautiful, high-quality homes. A combination of design and craftsmanship, the houses are always tailored to the families' lifestyles. At Windmills Craftworks, our Jazz Theatre, Microbrewery and Restaurant in Bangalore, an idea of TE presents world-class music in a close and intimate setting as well as craft beer from around the world. There's more to it than just sensitively designed spaces, craft beer, or world-class music. Since 1996, the Total Environment group have been creating handcrafted experiences in luxury apartments & villas.
An uncompromising vision – The aim of the company is to most renowned designer, or to win premium apartments in Bangalore. They set out to radically enhance the built environment's livability. with a fundamentally different viewpoint on the function of nature in architecture. These Bangalore villas and apartments push the limits of design and draw people from all spheres of society.
USP's
Thoughtful and authentic design 

Property management complimentary services

Natural materials to make you feel comfortable

A good network to all social city buildings
Total Environment Project offers large-scale housing that frequently focuses on customisation and finer details to make your living more comfortable and lavish. The hallmark of the Total Environment experience – cabinetry, furniture, and material is part of the conversations with clients and will always remain so. The goal is not only to satisfy their needs but also to inspire them. 
Total Environment Villas & Apartments on the off Hennur Main Road Bangalore are among the many brand-new developments. However, the 80 Acres of land that make up the villa and apartment, project is primarily used for landscaping and flora. The project consists of various types of 4 and 5-bedroom villas as well as 2, 3 and 4-bedroom apartments with sizes ranging from roughly 1431 to 2409 square feet.
Sir MVIT College Road, Yelahanka, Bengaluru, Karnataka | 3 & 4 BHK Villas | 3000 Sq. Ft. Onwards
Price:- 6.0 Cr* Onwards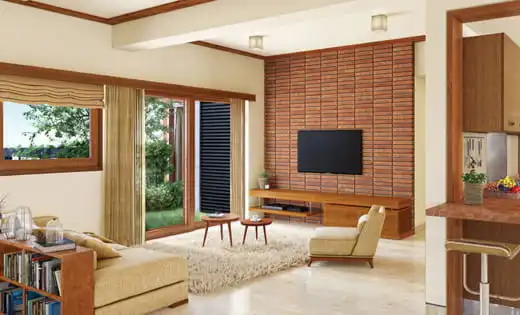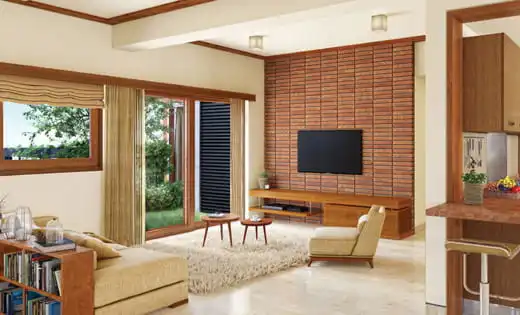 Off Hennur Road, Bengaluru, Karnataka | Apartments with Terrace Garden | 2628 & 3188 Sq. Ft. | 3 & 4 BHK
Price:- 3.02 Cr* Onwards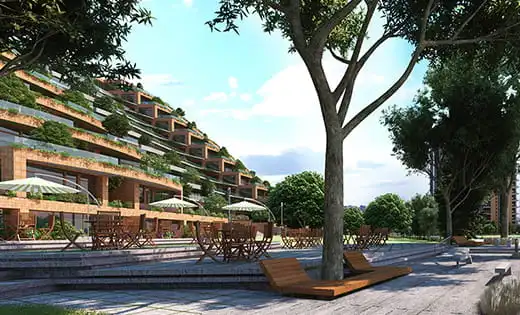 Pursuit of Radical Rhapsody
ITPL Main Road, Whitefield, Bengaluru, Karnataka | Apartments & Villas | 2430 Sq. Ft. Onwards
Price:- 3.79 Cr* Onwards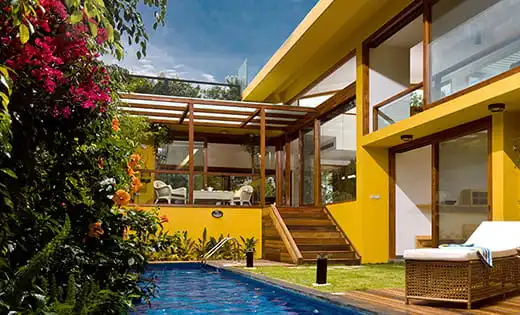 ITPL Main Road, Whitefield, Bengaluru, Karnataka | Duplex Homes | 5964 Sq. Ft. Onwards
Price:- 7.70 Cr* Onwards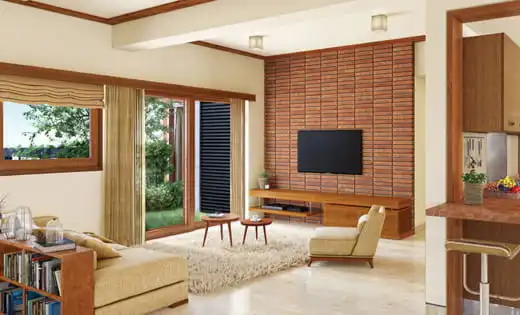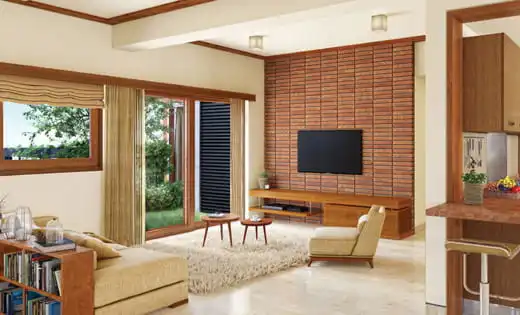 Kanakapura Rd, Near NICE & SILK Institute Metro Station, Bengaluru, Karnataka | Simplex & Duplex | 2753 Sq. Ft. Onwards
Price:- 4.91 Cr* Onwards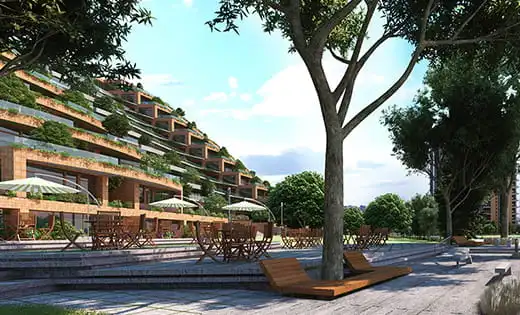 JP Nagar, 7th Phase, Bengaluru, Bengaluru, Karnataka | 3 & 4 BHK Simplex | 5249 Sq. Ft. Onwards
Price:- 8.97 Cr* Onwards
BOOK YOUR HOME IMMEDIATELY
FOR GROUP BUY BOOKING
Frequently Asked Questions (FAQs)
Who is the owner of Total Environment?
Kamal Sagar is the founder and chairman of Total Environment Building systems and Hospitality, both based in Bangalore.
Are Total Environment apartments/villas full-furnished?
The answer is yes, your home will be completely furnished to suit your preferences.
Does Total Environment society have a jogging track?
Yes, the Total Environment society has an amazing jogging track under a lush green atmosphere.
What is the starting price range of the total environment apartments?
The apartments come in different sizes, the price might vary according to your preferences. But, the starting range starts from Rs. 2.8 crore onwards.  
How much does a Total Environment Villas costs?
A 3BHK of Total Environment starts at 5.34 crore rupees and goes up from there.
What is the price of 2 BHK/ 3 BHK of Total Environment flats?
2/3 BHK flat costs in All social classes can afford to pursue a radical rhapsody in its entirety. You may easily find a home within your price range depending on the builder, neighbourhood, and number of bedrooms.